"We would like to operate an independent IT consultant company with an extensive professional background and a special focus on payment card security and related EFT (electronic funds transfer) systems. Our main goal is to play a key role on the domestic and regional payment card market and in addition to be able to adapt to changing customers' needs with a deep professional knowledge base built on our client-facing approach."
AAperSky Consulting Llc. – a Hungarian independent professional consultant company – had been founded in 2008 with the clear mission statement above. Our company profile focuses on consultancy and audit activities mainly related to the security of card payments.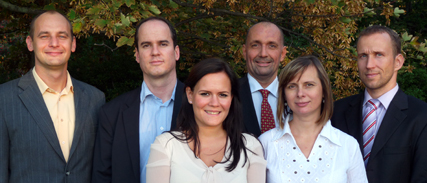 Our specialists gathered extensive relevant experience by participating in several business, IT implementation projects, audits and operational activities in dominant market players, such as
international transaction processing companies
and the most important
domestic and regional payment institutions
.
In 2010 our company acquired the official
Qualified Security Assessor (QSA) title
granted by PCI Security Council that allows us to conduct official QSA audits. Currently as the only local PCI auditor company, AperSky Llc. employs
three QSA auditor colleagues
that allows us to provide
full-scale PCI support
from the preparation to the final assessment phase.
Our corporate values are:
Professional efficiency
Ethical approach
Clear and fair communication
Flexible and client-facing service
Continuous professional development
Team spirit and conformity
Our detailed company introduction material can be
downloaded here
!
Should you have any further questions regarding our company, please
contact us
!
---

Download company profile